When it comes to location, finding an apartment in Dubai in the most strategic location is quite challenging. But with the correct guide, you can navigate the complex paths of real estate that fit right in your pocket! Check out the location list to find your best apartment in Dubai.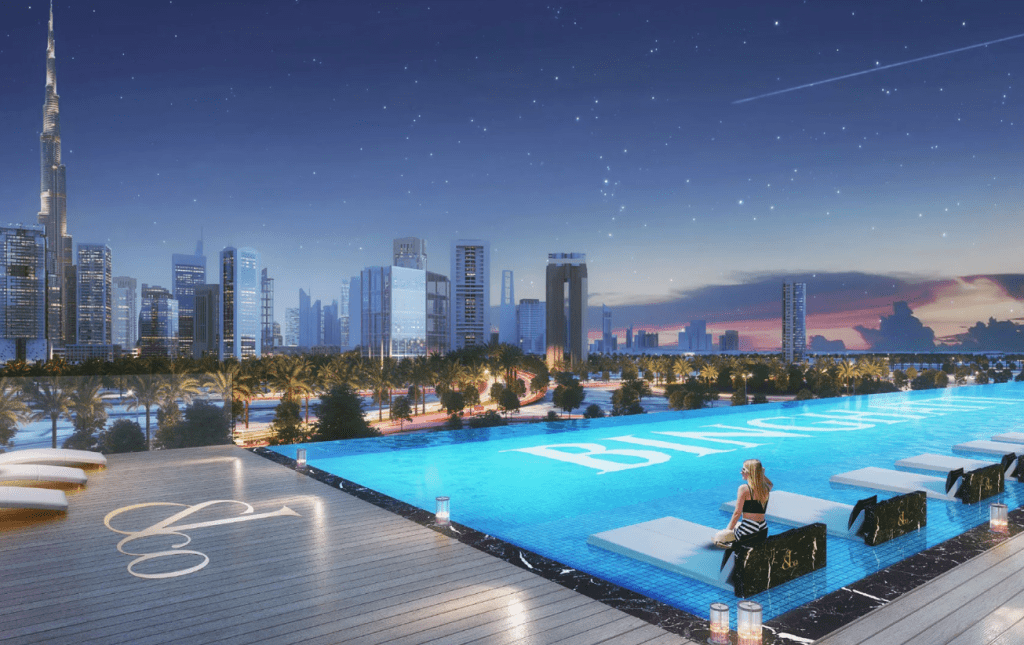 Business Bay: Business Bay, a modern financial district full of opulent high-rises, opulent apartments, and vibrant commercial spaces, is tucked away in the centre of Dubai. It is a gathering place for young professionals and business owners who long for a live-work-play setting. This area boasts top-notch connectivity to the rest of the city, modern amenities, and a prime location near the Burj Khalifa and Dubai Mall. This is the ideal location for people who want to be close to everything but still enjoy the expansive views of the Dubai Canal from the waterfront.
Palm Jumeirah: Known for its unique palm-tree shape and opulent lifestyle, Palm Jumeirah is an iconic and exclusive artificial archipelago. It offers a tranquil retreat from the city's hustle. Here, luxury apartments in Dubai provide stunning views of the Arabian Gulf, private beaches, and many world-class amenities. It's a prestigious address and a slice of paradise for those seeking a more laid-back beachfront lifestyle with a touch of elegance.
Jumeirah Village Circle (JVC): JVC is a family-friendly community that offers the conveniences of city living in a rustic setting. For families and individuals searching for a quiet yet connected living space, it provides more roomy apartments and townhouses at affordable prices, making it an excellent value. JVC is ideal for people who want to live a balanced lifestyle surrounded by open spaces and greenery because of its fitness centres, community centres, and landscaped gardens.
Arabian Ranches: With its luxurious villas and apartments quite popular among foreign buyers, Arabian Ranches is a gated community that provides a break from the high-rise lifestyle of central Dubai. Families will love to live here because there are parks, schools, and an excellent golf club in a peaceful, secure community. The neighbourhood retains its suburban charm and offers all the amenities of city living nearby, all while providing a comfortable and spacious living environment away from the constant hustle and bustle of the city.
Downtown Dubai: Downtown Dubai, where the heart of luxury beats loudest, is a monument to the city's unbridled ambition. It's an address that demands attention, dominated by the amazing Burj Khalifa and the captivating Dubai Fountain. Purchasing a Dubai apartment in this esteemed neighbourhood puts you in the centre of bustling city life and among the most opulent surroundings on earth. Living in Downtown Dubai is the pinnacle of urban luxury, offering a flawless fusion of upscale shopping, top-notch dining, and entertainment venues. Downtown Dubai is a strong option for people looking to buy an apartment in Dubai's location that epitomizes cosmopolitan living because residents are immersed in a lifestyle that transcends the ordinary, whether they are stepping out onto their private balcony to take in the panoramic skyline of the city or exploring the busy boulevards lined with cafes and boutiques.
Conclusion
These neighbourhoods are excellent options for anyone wishing to purchase an apartment in Dubai because they each provide unique features and lifestyles that suit various tastes and requirements. These locations—the family-friendly Arabian Ranches, the sophisticated Downtown Dubai, the beachfront magnificence of Palm Jumeirah, the balanced Jumeirah Village Circle, or the cutting-edge urbanity of Business Bay—define the many facets of living in one of the most captivating cities in the world.
FAQ
1-Is buying an apartment in Dubai a wise decision?
Is it a wise investment to purchase real estate in Dubai? Indeed, Dubai is a great place to invest because of its growing population and lack of property taxes. It's a desirable place to invest because of the visa program, competitive rental yields, and affordable real estate.
2-What is the average price to buy an apartment in Dubai?
The dynamic real estate market in Dubai exhibits regional variations in apartment prices, which mirror the city's wide range of living choices. An apartment in Downtown Dubai, which is opulent, typically costs approximately $476,000 (1,750,000 AED). The average price in the family-friendly, greener Dubai Hills is $433,000 (1,590,000 AED). In contrast, Dubai International City provides more affordable options that suit various budgets and lifestyles, with an average apartment price of $90,000 (330,000 AED).
3-Which is better, buying an apartment or a villa in Dubai?
You're probably better off renting an apartment in Dubai if your answer was convenience. Due to their more central location, apartment towers in Dubai are located much closer to commercial centres and recreational areas than villas. However, a villa will probably be more advantageous if privacy is more important to you than convenience.