There are two kinds of buyers in Dubai. Some opt for already designed luxury apartments for sale in Dubai, such as Burj Binghatti Jacob & Co Residences, for which they are ready to pay hefty prices. Other than those who look after their budget, buy an affordable apartment in Dubai and renovate it with luxury & their exclusive touch! If you fall into any of these categories, this blog might be designed for you! You may find some creatively rich DIY techniques that you will love to apply in your apartment, or as a buyer of pricy properties, you may think about blending luxury on your next purchase of apartment in Dubai.
TIPS TO DESIGN YOUR APARTMENT IN DUBAI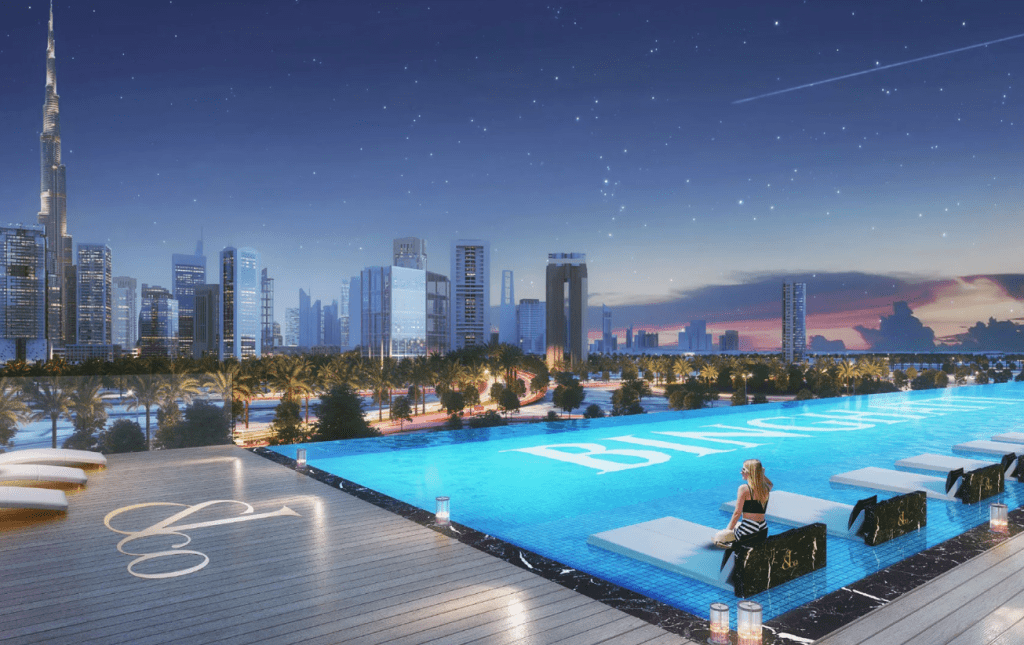 PAINT THE WALLS ELEGANTLY
Elegant wall painting is essential while creating your luxury flat in Dubai, a city renowned for its fusion of modernism. Start with a neutral background and add shiny elements for grandeur that reflects Dubai's style. Consider accent walls with striking or textured finishes to create focus areas, and use earthy tones to reference the desert environment. Due to Dubai's natural lighting, take care while choosing your lights. Choose long-lasting paints appropriate for the arid climate, experiment with various finishes and textures, and balance the wall colours with the furniture and decor. Add artwork that goes with the colour palette to personalize your room, and make sure your apartment represents your distinct sense of style and the city's elegance.
Doing paint by yourself might cost you up to 1500AED, but if you opt for professional help, then AED 3500+ will be the cost,
INCORPORATE RIGHT & SMART FURNITURE
Pick stylish and practical furnishings while decorating your Dubai property. Use pieces with several uses to make the most of the space in this crowded city. Purchase smart furniture for your home that seamlessly combines design and technology, such as folding dining tables or modular sofas with storage spaces. This way, you can remove excessive daily use things from your apartment and hide them under such storage spaces.
Buying smart furniture to make your apartment welcoming, spacious & luxurious might cost around 5000AED to 10,000AED.
INFUSE PLANTS
A great method to improve and enhance luxury in your Dubai flat is to incorporate plants or build a garden in your gallery area. In addition to bringing a sense of nature within, the presence of greenery lends a calming element to the city's contemporary design. Make the most of your gallery space by considering indoor plants like palms, succulents, or vertical gardens. Your urban hideaway will benefit from this green oasis' enhanced visual appeal and its promotion of relaxation and well-being.
Buying a plant or decorating a whole garden will cover your cost of around AED 500.
HANG MIRRORS
Hanging mirrors in your apartment in Dubai is a savvy design choice. Mirrors sprinkle elegance to your decor and serve a practical purpose in amplifying light and creating a sense of spaciousness. Opt for stylish mirror designs that resonate with your overall aesthetic, and strategically place them to reflect natural light and visually expand your living space. In Dubai's radiant ambience, mirrors become key in brightening and beautifying your apartment, making it feel even more luxurious and inviting.
Small mirrors in Dubai can cost you up to 100 AED. Meanwhile, the fancy mirror's price range can exceed 500 AED.
MAKE COZY CORNER
Making a cosy space in your luxury flat in Dubai is all about designing a welcoming and comfy area where you can rest. Start by choosing plush furniture, such as a soft sofa or a comfortable armchair, and decorating it with cushions and throws in calming hues. Add some floor or table lamps for warm, ambient lighting, and think about including a small bookshelf or a side table for your favourite books and drinks. Add artwork or keepsakes from your life to the corner to make it your own. A quiet retreat from the bustling activity of Dubai may be found in a snug corner, whether for reading, sipping tea, or just relaxing.
ADD SOME WARM LIGHTING
The best approach to make your apartment in Dubai feel warm and inviting is to incorporate warm lighting. To create the ideal ambience, consider using floor lamps, table lamps, and LED bulbs with gentle, warm tones. Warm-coloured pendant lights or wall sconces can also bring a sense of refinement to your room while providing lighting. The warm glow of these lights improves the atmosphere overall. It goes well with Dubai's contemporary and opulent interior design trends, giving the impression that you live in a warm sanctuary in the middle of the metropolis.
Table lamps can cost around 50 AED, and standing corner lamps are available at a price range of 200 AED. Furthermore, the hanging lights for your living area can be bought within 500 AED.
Conclusion
In conclusion, Dubai's design environment offers a blank canvas for your imagination, whether you want to go all-in on luxury or make your imprint with a cost-effective solution. The city offers many options to incorporate your style into your residence, thanks to its combination of modernism and grandeur. Make your Dubai apartment reflect your unique personality and let it shine in this vibrant city, whether aiming for the stars or going the more practical path.